Hi there! *waves* Somebody pointed me to this community to post this on, and said that you guys allow crocheted projects, so here we go. I don't know how many of you are Avatar fans (and if you are, I'm sorry if you've seen this already) but I crocheted a blanket based on the the four elemental designs from that show.... Thanks guys!
Avatar: The Four Elements
An
Avatar: The Last Airbender
blanket
Because I figure if you have an all-consuming, unnatural obsession that pretty much takes over your life with little remorse for its own part... well, you might as well be productive about this, right?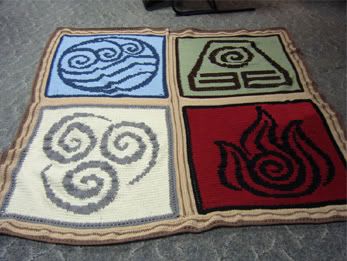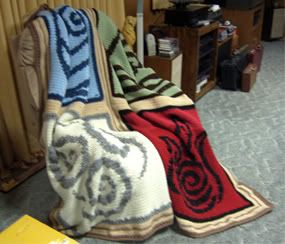 Full view:
Draped over a chair (yes, it really IS that massive... about 72x72"):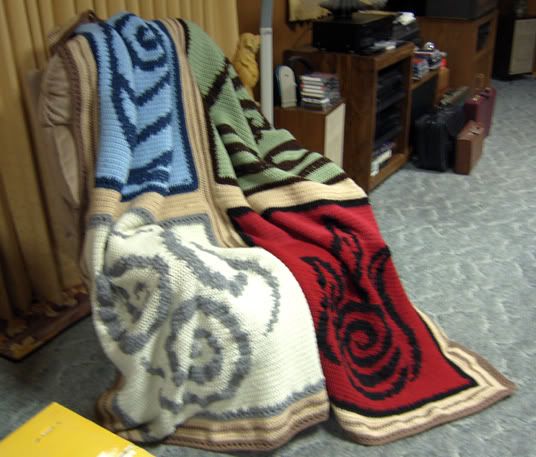 Details: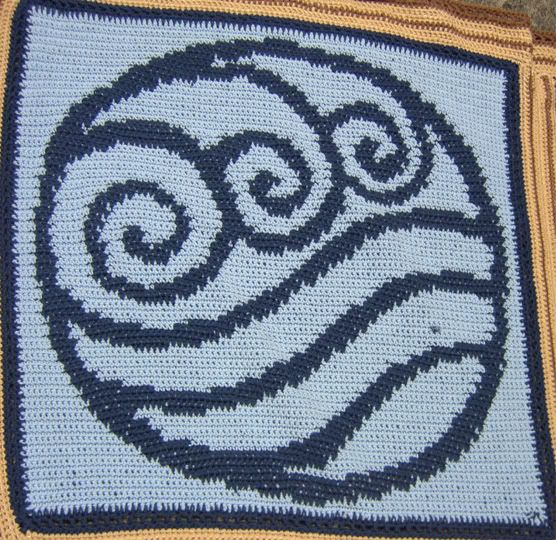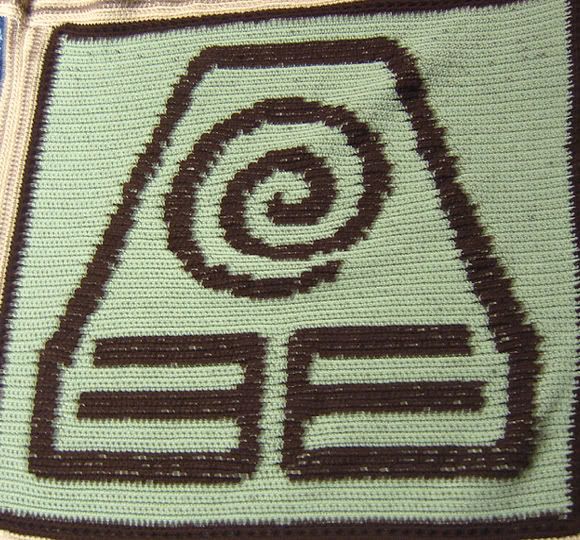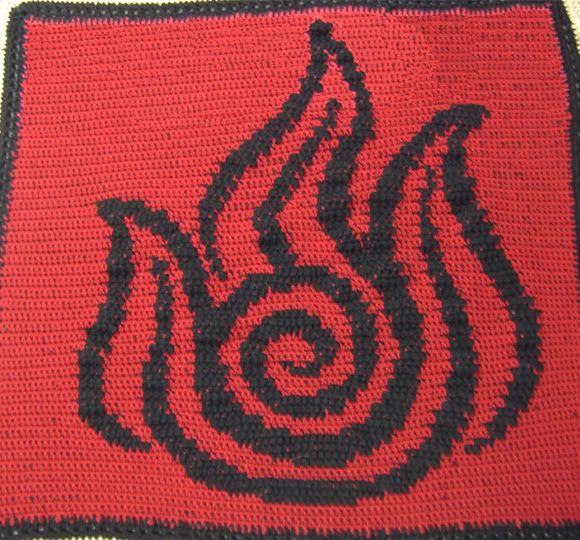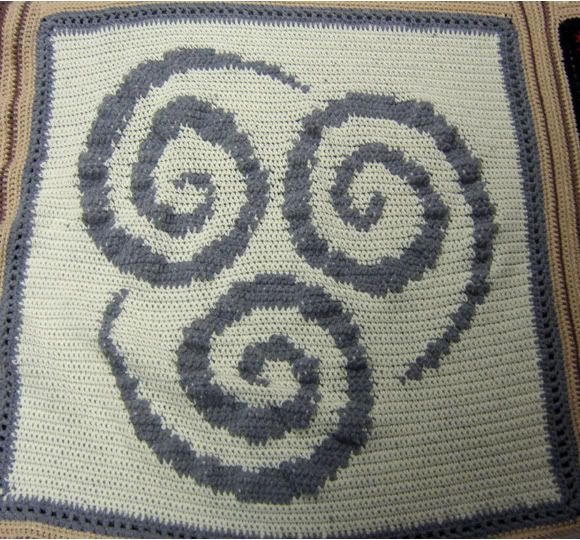 I also decided to write a pattern for it, should any fellow crocheters feel up to taking on this challenge, or if anyone's just curious as to how I did it... :D
Click here for the pattern!
Hope you all like it. And yes, feel free to marvel at the lengths I will go to satiate my fandom obsessions...
Current Mood: accomplished